The UR10 offers longer reach and higher payload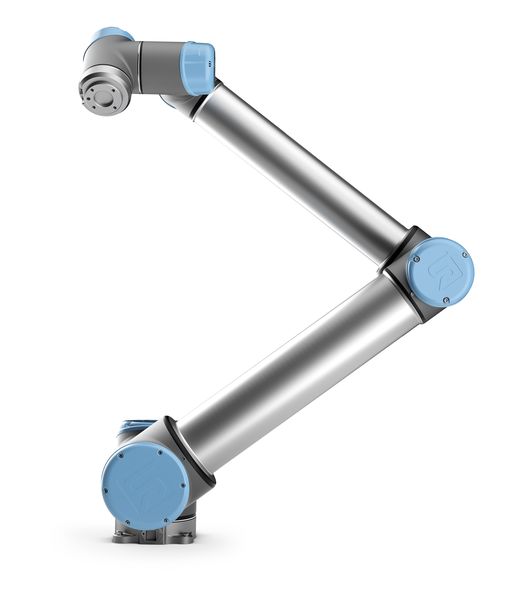 UR10 cobot specifications
Automates tasks with payload up to 22 lbs (10 kg)
Reach radius of up to 51.2 in (1300 mm)
Weighs only 63.7 lbs (28.9 kg)
Small footprint of just 7.5 inches (190 mm)
6-axis motion with 360-degree wrist-joint rotation and infinite end-joint rotation
$46,985
Now you can use cobots in larger applications
The Universal Robots UR10 is our largest collaborative robot arm, designed for heavier tasks where precision and reliability are still of paramount importance. The UR10's maximum payload of 22 pounds makes it ideal for heavier-weight collaborative processes such as packaging and palletizing, assembly, and pick-and-place. With a reach radius of more than 51 inches, the UR10 effectively automates tasks across a large area, where distance may be a factor for other cobots.
Future-proof your automation needs
The Universal Robots UR10 is easy to program, offers fast set-up, and is easy to redeploy as your needs change. With its extended reach and higher payload capacity, the UR10 6-axis robot arm offers exceptional application flexibility. Even if your needs are smaller today, the UR10 lets you "grow into" larger automation processes.
Proven collaborative robot technology and safety
Like all Universal Robots, the UR10 is collaborative and safe to work alongside human workers with no bulky, expensive safety guarding (after risk assessment). It offers the same proven technology as the smaller UR3 and the popular UR5 robot arms. All three collaborative robots feature precise 0.1mm repeatability and offer one of the fastest payback periods in the industry of just 195 days.